Novii Counselling
& Consulting
Cognitive behavioral therapy, EMDR, solution focused therapy, hypnotherapy, critical incident stress debriefing, depression, anxiety and trauma counselling services located in Langley, British Columbia
Location: Great Bear Rainforest
Credit: Heather Campbell
Counselling in Langley, the Fraser Valley & Lower Mainland
In-person, telephonic & remote video counselling serving clients in Langley, the Fraser Valley, Lower Mainland, and throughout the beautiful province of BC.
With my 36 years of experience and training in the human services sector, and a relaxed, private, comfortable setting for our sessions, you'll be on your way to the place you want to be very quickly.
And I guarantee a few smiles and defeated dragons along the way.
– Lisa McLellan – Registered Clinical Counsellor
And as an added bonus, during in-person sessions Reece, my
doggie therapist side-kick, will join us.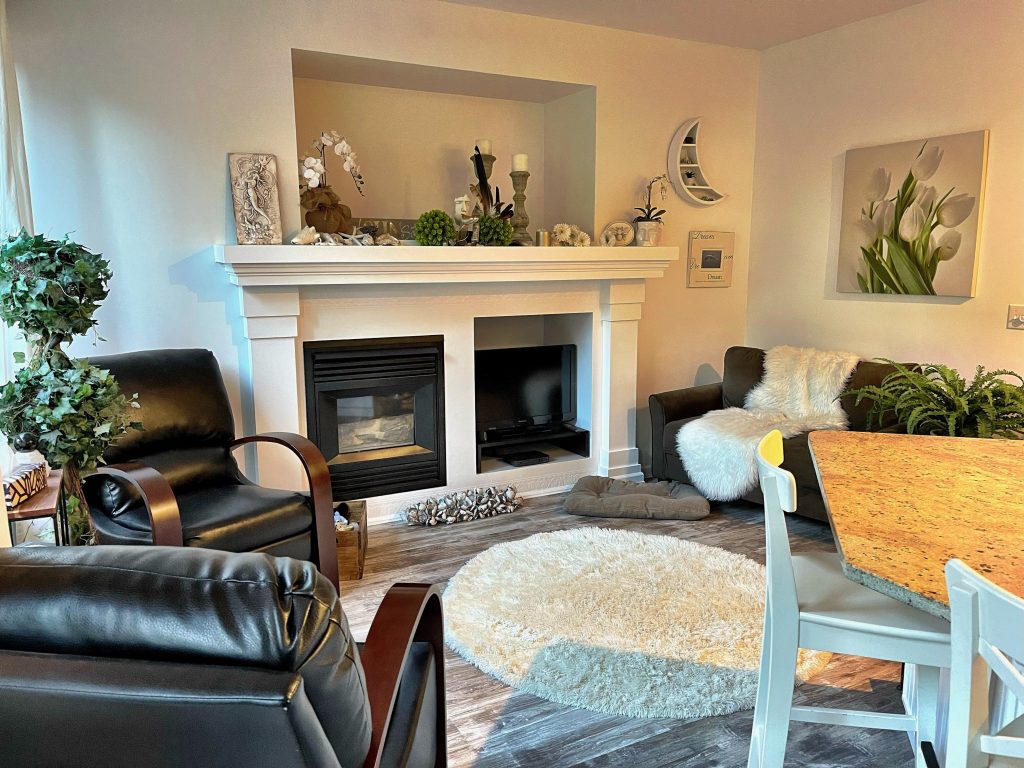 If you:
Have been seeking positive change in your life
Need practical tools and techniques to better cope with life's stressors
Want a therapist who is non-judgemental to listen, support, and assist you with life's challenges
Are looking to overcome trauma, cumulative stress, anxiety, depression, workplace issues, infidelity, relationship concerns, low self-esteem, and other assorted stuff that is getting in the way of who you'd rather be
Are down with a therapist who has 36 years of experience combined with heaps of training in numerous therapeutic modalities
Have been grieving and can't find your way through
Like dogs (when we're not in remote mode)
Just generally want to rid your life of any nasty dragons hanging round causing chaos
Then you've arrived at the right place for you 😊
Cognitive Behavioral Therapy
Humanistic and Supportive Therapy
Providing individual therapy for first responders, adults and adolescents as well as couples experiencing infidelity or separation and divorce.
It's kind of fun to do the impossible
Dragon Slaying
Anxiety & Panic
Depression
Trauma and PTSD
Substance Addictions and Co-Dependence
Workplace issues
Stress
Grief
Domestic Violence & Women's Issues
Critical Incident Stress Debriefing
Cumulative stress
Relationships
Relationship & Couples Therapy
Pre and Post Separation & Divorce
Moving Forward
Relationship Readinness
Personal Growth
Self-esteem
Perfectionism
Procrastination
Life Transitions
Personal Empowerment
Goal Attainment
Assertiveness
Secured Virtual Counselling provided through Zoom Pro, Province-Wide.
How to Know a Counsellor is Right For You
If you've never been to counselling before, choosing the right therapist can seem like an overwhelming experience. It's important to find someone you click with.  You want someone who has the knowledge and expertise you need in the areas you want to focus on. I've worked in the human services field for 36 years and am a trusted counsellor providing contracted services for/have worked previously with/am registered with and receive referrals from the following organizations:
WorkSafe BC
BC SPCA
Fraser Health CISM Program
Air Canada Employee Assistance Program
BCEHS
Victim Services
Residential Historical Abuse Program
Morneau Shepell Trauma Services
First Responders Org
You deserve better than a rushed massage by a rookie therapist in a place that makes you feel more stressed.
Suspendisse lacus, dolor auctor nec, iaculis amet vel facilisi nulla dignissim aliquam erat id eget habitasse leo facilisis tempor vulputate facilisis varius nunc pulvinar.
Sit cursus aliquet semper sem enim quam nec nascetur facilisis gravida turpis aliquam arcu vel aliquam sit dictumst purus eget imperdiet velit aliquam metus.
Mattis erat accumsan pulvinar urna accumsan a blandit eget commodo dui laoreet ut commodo odio massa pellentesque platea ut arcu massa purus vestibulum proin.
Vulputate augue convallis mauris ullamcorper consequat purus cursus consectetur sodales aenean dui nunc augue condimentum cras arcu quam ornare quis leo cursus non turpis.
Location: Broughton Archipelago
Credit: Amber Turnau
If you are looking for a whale you cannot search for a whale in a pond. You must go to deep waters.
We would love to hear from you...
"Don't forget – no one else sees the world the way you do, so no one else can tell the stories that you have to tell." – Charles de Lint
Unless otherwise credited all photos for this website were taken by Lisa McLellan